Let customers speak for us
I thought I was buying gift quality apples - sure didn't find that to be true
Hi Susan, premium fruit and happy customers are our top priorities. We would love to hear more detail from you about the fruit you received and why it did not meet your standards. Our apples are commonly gifted and we receive very positive feedback from recipients, so we'd like to better understand what may have happened to your order. Please reach out to us at support@chelanranch.com so we can help. :)
Excellent
Been buying these for several years as an office holiday treat. The cookies and candies that accumulate that time of year are wonderful, but it's nice to balance that out with a crisp juicy nutritious apple. Must be a common opinion because they always go fast. It'd be hard to imagine apples can be better than this. But if anyone can do it Chelan Beauty would be the one. I guess I'll have to order again and see.
We thank you for sharing your office's experience (and love) for our apples! I sliced up some of our Honeycrisp for a snack the other night and boy were they a juicy and satisfying treat! Our small team takes pride in our organic growing methods, and we work hard to ensure our premium product arrives as fresh and delicious as possible. We really appreciate your kind feedback, Tim! :)
Honey Crisp apples were sent from here to Tennessee. They were packed beautifully. The apples were fresh and crisp.
Thank you, Rod! Our team works hard to ensure our fruit is packaged up securely and safely for transit. We're so happy we can ship our apples to customers around the country for enjoyment. :)
Great apples!
I sent these as a thank you gift to an apple lover. He's said they were wonderful.
Thank you for choosing Chelan Beauty to gift organic apples. We appreciate you sharing your review with us!
Organic Honey Crisp Apples
These are - without a doubt - the most delicious Honey Crisp apples I have ever eaten! Flavor, texture, and juiciness were sublime. Will definitely order again!
It makes us so happy that you are enjoying Chelan Beauty's Organic Honeycrisp Apples! They most certainly are a farm favorite. Thank you for sharing your wonderful review with us, Sherri, and we thank you for your support. :)
Organic Honeycrisp Apples
Our Farmer Bill and his farm team are known as "The King of Honeycrisp" for a reason! The high elevation glacier-carved canyons of Lake Chelan are prime farming ground for this beauty, and our award-winning organic Honeycrisp apples have consistently outperformed others on the market for more than 20 years. 
Honeycrisps are prized for their distinctive juicy-crisp texture and delicate skin, which make for a light, airy, all-around delightful eating experience. Notes of citrus mingle with tantalizing honey sweetness for the perfect sweet-tart flavor. Honeycrisps have a phenomenal storage life and maintain their sweetness during baking. Thinly sliced Honeycrisps are pure perfection on salads, cheese plates, and even sandwiches and burgers.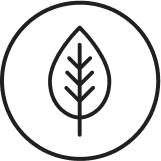 Organic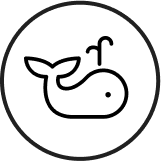 Salmon Safe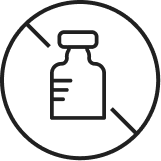 Chemical Free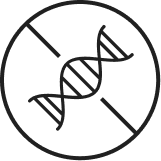 Non-GMO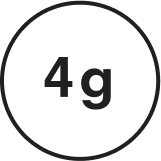 Fiber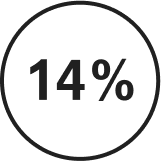 Vitamin C
Try our premium freeze-dried fruits