Certified organic goodness since 1991
Certified organic goodness since 1991
Certified organic goodness since 1991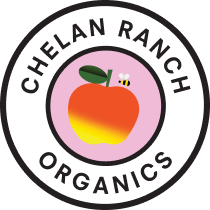 Organic fruit when you want it, the way you want it
The Chelan Ranch fruit stand is our ranch store.
Visit our farmstand for a complete agrarian experience. Set on a hillside of lavender with a view of the lake and mountains, sip a beverage, and unwind. Here we offer fresh and frozen organic fruit; we pick or u-pick depending on the season. 90 Chelan Ranch Rd.
Fruit Stand
90 Chelan Ranch Rd. Chelan, WA 98816
Mon - Fri: 8:30am-3:30pm
Saturday: 9am-12pm (starting 8/19)
Sunday: Closed
Self-serve fridge/freezer always open 24/7!
Get directions