Let customers speak for us
Great tasting berries!
The organic freeze dried wild blueberries from Chelan come whole, fresh, and crunchy. A tasty source of antioxidants for your diet. I buy them on a regular basis. Highly recommend.
Thank you for your continued support, Michael! We love having our freeze-dried fruit as an option to enjoy throughout the year when fresh isn't available. You can only imagine how good these giant berries are when fresh. We're already looking forward to next season and u-pick starting back up! Come visit us if you travel up to WA! :)
Wonderful product
I am so happy to have found these blueberries. These are organic, grown in the USA, and they taste great. I have various food sensitivities and I am always looking for low-sugar foods that I can eat. Thank you for providing these in freeze-dried form. I can stash them away and eat them at any time during the year.
We're so happy you've found our organic blueberries as well! Grown right here in Chelan, WA with lots of love and care. We also love that we're able to enjoy these year-round, as they're great to eat on their own, include in baking, or add to cereal and yogurt... nature's candy!
Best Blues!
I absolutely love the Freeze Dried Blueberries!!! They are so good in yogurt, oatmeal or as a snack. I eat so much of these I had to add them to my subscription box! Order these and you will not regret it!
These are so much better than I imagined!!
They sent me a sample of these in the mail and I'm so glad they did because I never would have tried them otherwise. Holy Cow!!! These are freaking amazing, I've started telling everyone I know about this company. I'm never disappointed with anything they do. 99% of the time the fruit is a million times fresher tasting than even road side fruit stands. They offer route shipping protection too, which means that if anything is bruised or damaged I can get my money back through the app. So easy. They stand by their fresh guarantee as well, one time I left my apples on the countertop for a week (rookie mistake!) and they started to look a tad less fresh and I sent them a photo and they refunded me, no other questions asked.
Great Blueberry Flavor
We love these freeze-dried blueberries. The blueberry flavor is intense and they make a great snack. Can't go wrong with organic berries.
Freeze-Dried Organic Blueberries
This wholesome snack starts with fresh Liberty, certified organic blueberries sourced from our farm, Diamondback Acres. Freeze-drying is a process that removes moisture and adds an irresistible crunch.  

Freeze-Dried Organic Blueberries are perfect for snacking or baking, combining that the nutrition of fresh fruit with the crunchiness of chips, and the sweetness of candy. No frying, no baking, and the only sugar is provided by Mother Nature herself!
One pouch: Net weight 1.5 oz, Equal to approximately 9 oz of Fresh Blueberries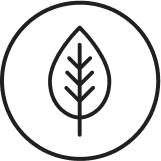 Organic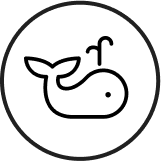 Salmon Safe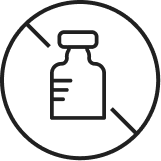 Chemical Free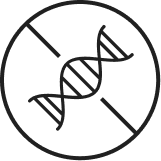 Non-GMO