Let customers speak for us
The best
The very best tasting and gorgeous blueberries!
Thank you for sharing! You've been such a supportive customer and we've been so happy to provide you with fresh organic fruit! We're so glad you enjoyed the blueberries!
Best Ever!
Blueberries were huge! I threw out 1 berry out of 3 lbs. So flavorful!
Thanks Lori! We had a very short blueberry season this year so we are happy that you were able to enjoy these big beauties before they sold out. We're already looking forward to next year, but until then, apple harvest is upon us!
Hottest day of the yeat
This is the hottest day of the year, and the blueberries on top of the ice packs in the cooler were still cold. Chilling in the refrigerator now, then will freeze for wonderfulness in the winter!
Thank you, Mary! We have put a lot of thought and testing into both the packaging and the shipping to ensure our fruit arrives in as perfect condition as possible, so we are thrilled to hear your berries arrived chilled and ready to eat! They are truly a treat this time of year!
wonderful blueberries!
Wonderful blueberries, giving them top rating!
Chelan loyalty club
The blueberries I received last month were amazing! Can't wait for my first box of apples this month!
Organic Blueberries
These are the "Honeycrisp apples" of blueberries. In other words, the best! Our high-elevation Washington organic blueberries are both plump and firm and are sure to "pop" in your mouth the way any good blueberry should. We grow two organic blueberry varietals, Liberty and Drapers, both world-famous for their flavor, size, and crisp texture.  
Fun fact: these blueberries are fertilized with 100% organic kelp and fish products from the Washington coast, a practice with Native American roots that dates back to time immemorial. You'll see the difference when you check out the size of these organic berries—hard to believe, but it's all-natural, we swear!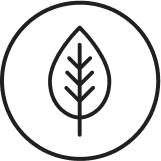 Organic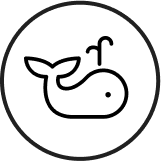 Salmon Safe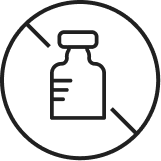 Chemical Free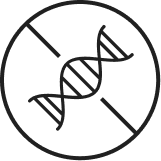 Non-GMO
Try our Premium Freeze-Dried Fruits